A New Beginning (literally)
Since my last post I have done alot of thinking on what I actually want to pursue for my final independent project. Before I was pretty content on developing an RPG (Role Playing Game) but now that I have done more research on the topic I am leaning more towards my second idea of developing a fighting game engine. But instead of stopping there I want to take it a little bit further than I initially planned. I now am thinking of developing a full fighting game. Im hoping to include a full and well developed character roster a set of stages, and overall a working engine. Some smaller goals I am hoping to pursue are controller support for the game, a finished menu, and maybe some extra animations to give the characters some extra flare during aspects of the game.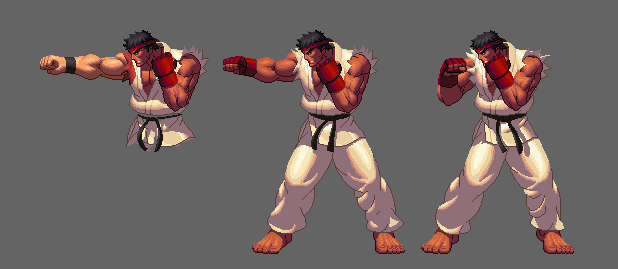 I have discovered a piece of software that is used to help develop your own fighting game. It is used for 2D fighters which I prefer to play and it seems like a more fun play style to develop for. The software is called M.U.G.E.N, and has been used by several people to develop their own games where they can have characteristics and aspects of some of their favorite style of fighters. Of course in my case I am going to make my own unique engine that will be inspired by games like King of Fighters and Capcom vs. SNK 2. Some problems that I may run into are the fact that making my own sprites and animations because to make a character with a full move set and movements takes anywhere from 2000 to 9000 different sprites that would need to be put together for each stage of a character move. Then i would need to set the hit boxes and priorities of each character. All of these are difficult aspects of working on this project, but I hope it ends up turning out okay in the end.